Sharebox adminweb allows car rental operators to manage and track the status and traffic on their lockers from the reservations dashboard.
The color changes through the lifetime of a reservation when the locker is prepared, loaded with a key and customer check in with key pick up has been executed.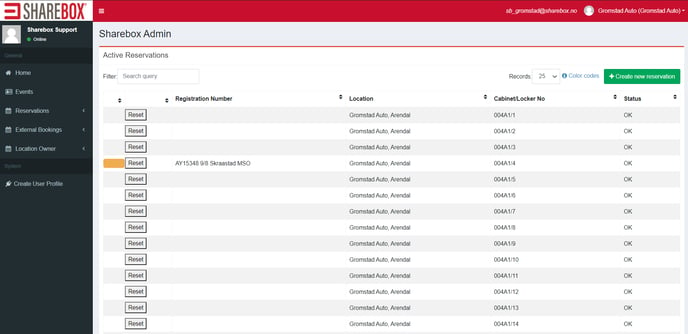 With Auto Reset the reservation resets automatically after the key has been picked up by the customer or an employee. Auto Reset is enabled for all reservations on each customers adminweb account.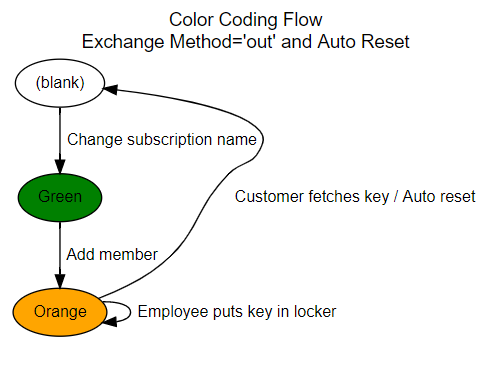 Click one of the locker listings on the dashboard screen to book a locker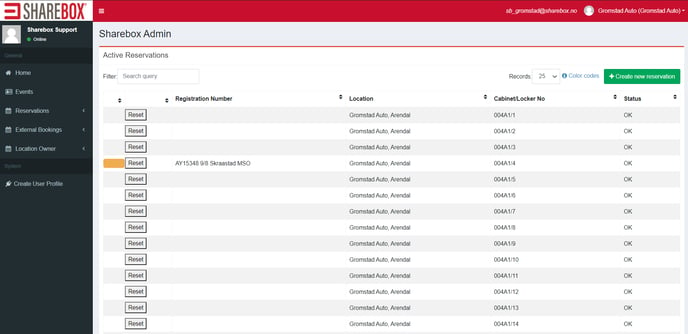 To name the locker: Click "Change Registration Number" on the dashboard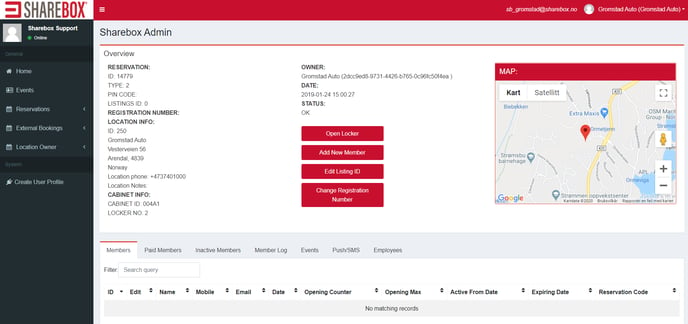 Click the "Change Registration Number" to book a locker, a pop-up window appears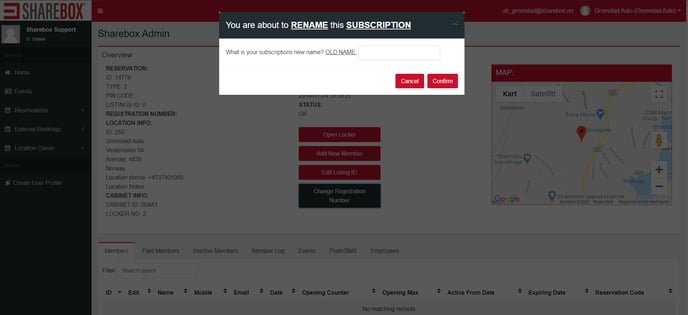 To confirm and send SMS to a customer: Click "Add New Member" on the dashboard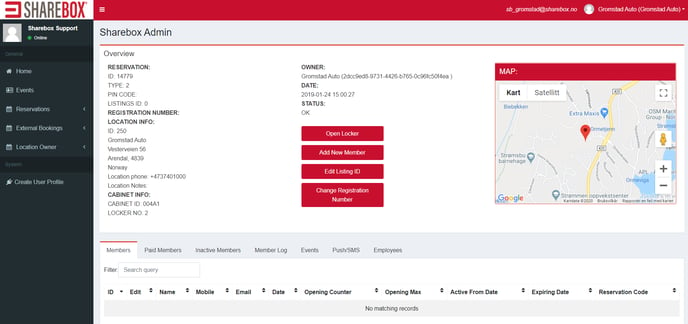 Type in customers mobile number including correct land code in the pop-up window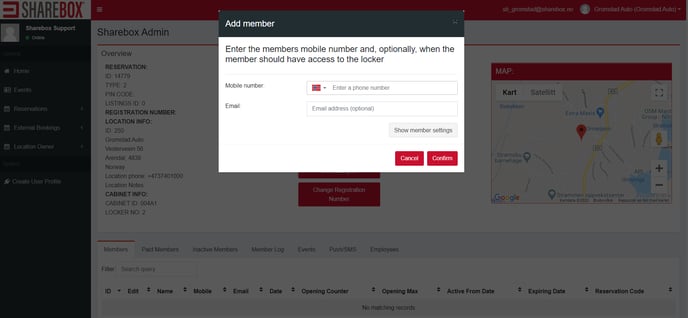 To specify time-frame for availability, click button "Show member settings".
NB! When you click "Confirm" the SMS is sent to the customer.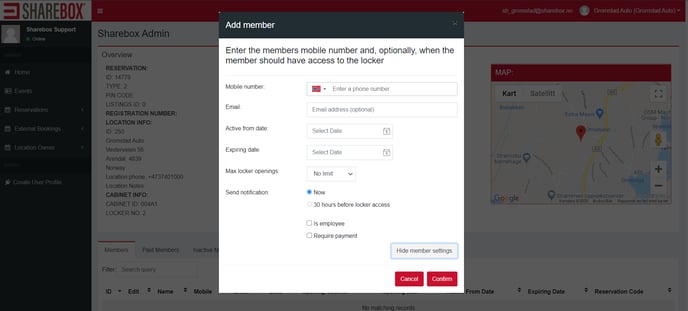 To load up the Sharebox with keys, use the app
You find the corresponding lockers with registration numbers from adminweb listed in the Sharebox app. To open and ad a key, click the OPEN button in the app and close the locker. This operation can be done after or before the customer is added and SMS sent out by the system. App store - Google Play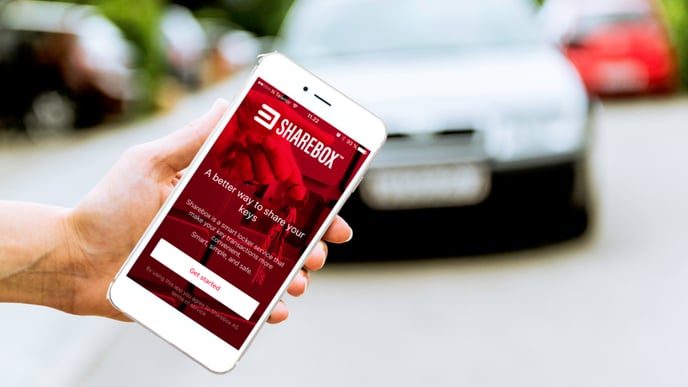 The overview lists lockers booked as GREEN, lockers prepared with a key as YELLOW. Lockers listed as WHITE or GREY (blank) are ready for operation.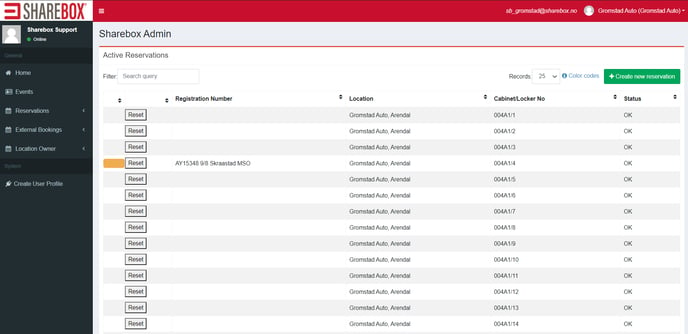 Link for login to Sharebox adminweb: https://login.sharebox.no/login