The bookings come via an integration for third party booking systems, eg NewBook, VisBook, Guesty.
It is always required that the guest has provided a valid mobile phone number in the booking. Bookings with invalid phone number will be flagged in the queue for manual processing. It is expected that the booking is ignored or that the number is manually corrected in the third party booking system should it be treatable.
New screen shows overview of new, unprocessed bookings: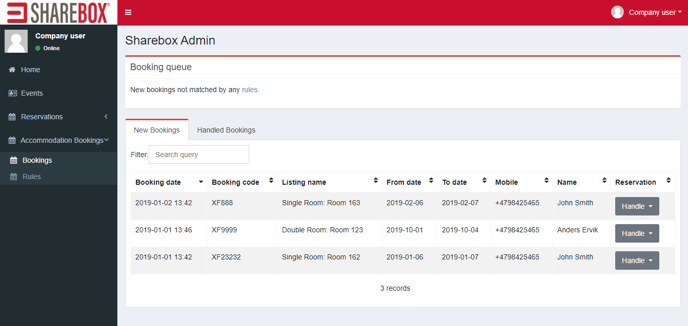 The "New bookings" tab shows bookings that must be processed manually. The customer should review and ensure that all bookings in the list are processed every day. Click on "Shop" to view processing options for a booking: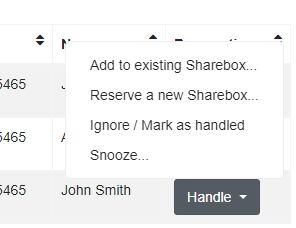 "Add to existing Sharebox ..." opens a dialog to link the booking to an existing Sharebox reservation, with possible calendar view when hatches are available: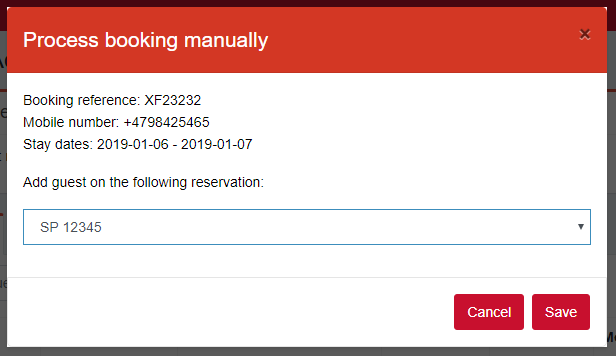 Alternative view with calendar: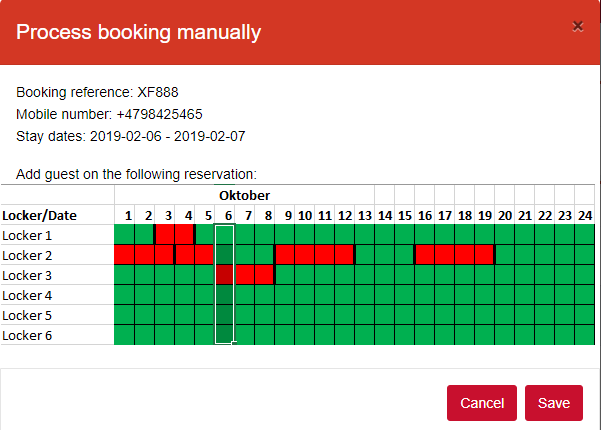 "Reserve a new Sharebox ..." opens a dialog box to create a new Sharebox reservation at a selected location, and then associate the booking with that reservation: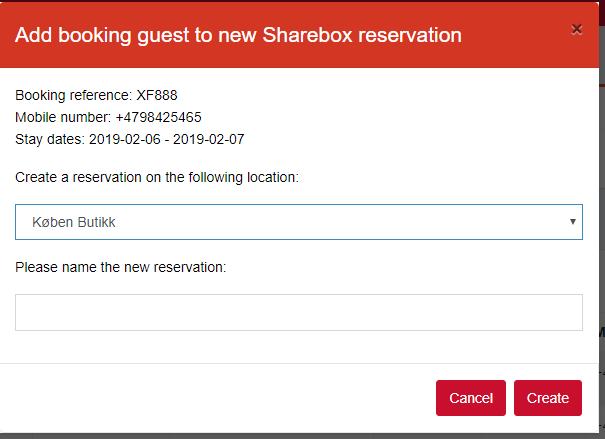 "Ignore" removes the booking from the queue. Will not cause any changes to Sharebox

"Snooze ..." opens a dialog to delay processing of a booking. The booking is removed from the queue but will reappear at the specified time: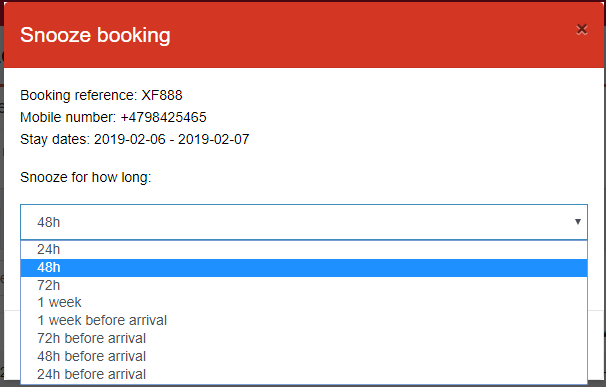 The "Handled bookings" tab shows all processed bookings and last status:
There will also be the opportunity to set up rules for automatic processing of incoming bookings: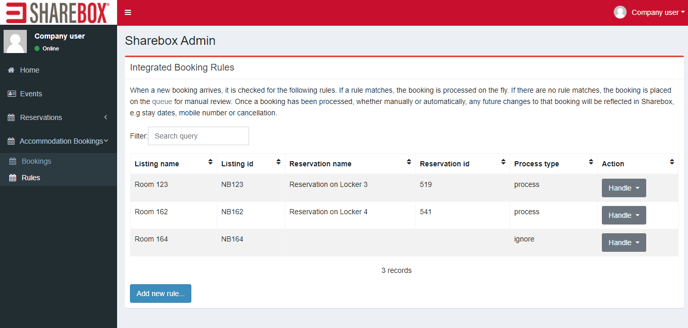 New bookings that match one of the rules will in most cases not appear in the queue, but go directly to the list of processed bookings.

Click "Add new rule ..." to display a dialog to set up a new rule. A rule will apply to new bookings in selected rooms (listings, objects), and have several options what should happen.
"Add to specific reservation ..." will automatically add the guest as the recipient to a specific reservation / hatch. In this situation, the keys to a room will always be in the same hatch: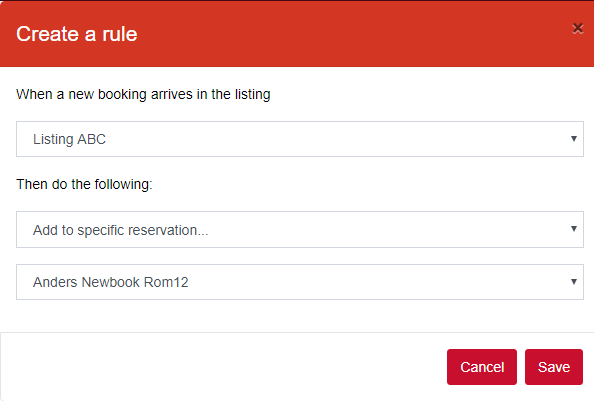 "Add to available reservation on location ..." will link the guest to a reserved but vacant hatch at a selected location. In this situation, keys to a room can be assigned different hatches, so it is important to have routines to place keys in the right hatch before the guest arrives: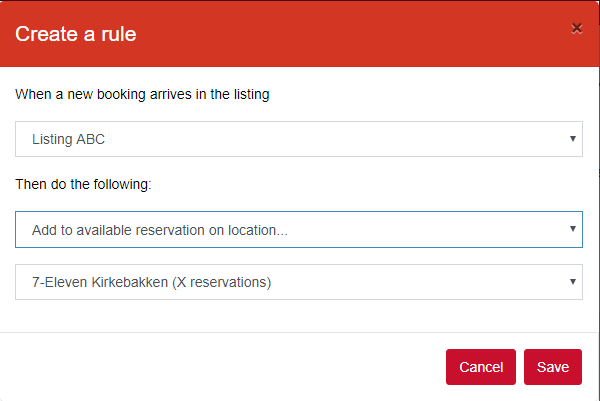 If the rule says "Ignore", it means that the system will ignore all bookings in a specified room. These bookings will always go directly to the list of processed bookings: