This is information regarding the update of Sharebox' adminweb and APIs deployed week 44.
This version feature an overhaul of the weblinks and payment process affecting B2B customers.
Changes to weblinks and payments
There are no longer separate payment links and weblinks. The payment process is now handled on the weblink website, and as such Sharebox no longer sends separate payment links by SMS/email to new receivers. Instead Sharebox only sends one SMS/email containing the weblink, where the end user can download invoice attachments and pay before opening open the locker: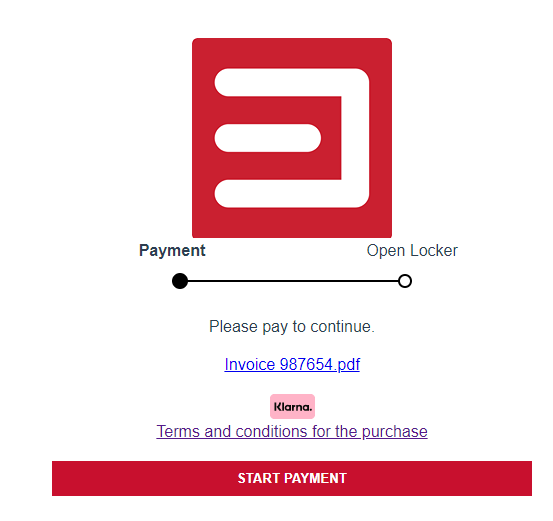 Notice the new "progress bar" on the top, as well as links to attachments and T&C required by Klarna and logo for the respective payment provider - currently Klarna, Nets & PayPal.
As a result of this change, there is a need to review all SMS/email templates for new receivers such that the wording lets the end user know they might be expected to pay before opening the locker.

New option to require acceptance by receivers (customers)
When adding new members (customers) through adminweb or the API, there is a new section called "Terms and Conditions", in which one can tick a checkbox to require acceptance, as well as uploading documents the receiver must accept.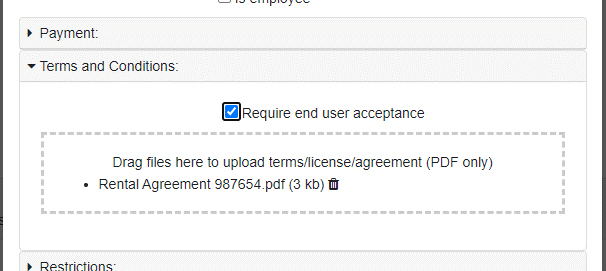 When this feature is enabled, the user will be presented with an extra step on the weblink website where the end user must accept the terms and conditions before opening the locker. This option is to comply with T&C for car rental operations if needed.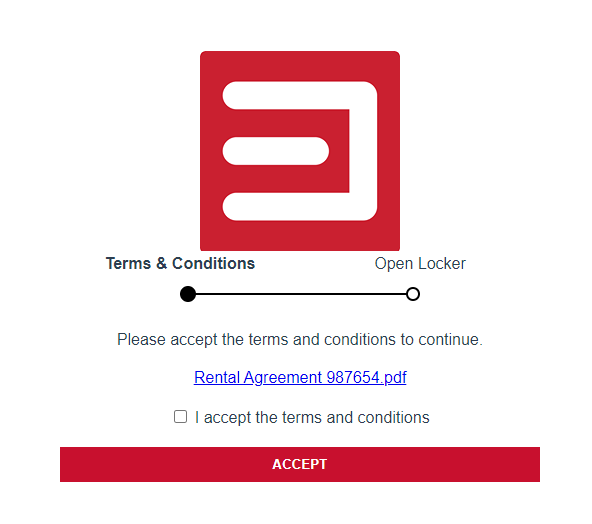 The above screenshot uses the default texts but can be customized for each business on request. F.ex some customers may want to use the term "Rental Agreement" instead of "Terms & Conditions".

General changes to the weblink website
The new progress bar adapts dynamically whether acceptance and/or payment is required and will be hidden if there is no acceptance and/or payment. Additionally, the end user can see a new brief "event log" at the bottom of the page which currently includes only acceptance/payment events.
For help and advice: Sharebox 24/7 support +47 4043 4444